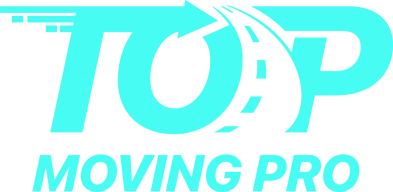 Top Moving PRO: Secure and Climate-Controlled Storage Services in New York City"
Top Moving PRO is a leading moving company in New York City, offering a comprehensive range of secure and climate-controlled storage services designed to meet the unique needs of our clients. Our state-of-the-art storage facilities provide the perfect solution for individuals and businesses requiring short-term or long-term storage solutions. With our professional approach, commitment to security, and customer-focused services, we ensure your belongings are well-protected and easily accessible when needed.
Why Choose Top Moving PRO for Your Storage Services in NYC
Secure Storage Facilities Our storage facilities are equipped with advanced security systems, including 24/7 surveillance, access controls, and alarm systems, ensuring the safety and protection of your belongings while in our care.

Climate-Controlled Units Top Moving PRO's climate-controlled storage units provide the ideal environment for storing temperature-sensitive items, such as artwork, electronics, and antiques. Our facilities maintain consistent temperature and humidity levels, preventing damage from fluctuations in climate.

Professional Handling and Storage Our experienced team of professional movers handles your items with the utmost care, ensuring they are properly packed, transported, and stored in our secure storage units.

Flexible Storage Solutions We offer a variety of storage unit sizes to accommodate your specific needs, as well as flexible rental terms for short-term and long-term storage requirements. Our storage solutions are designed to provide convenience and ease for our clients.

Easy Access to Your Belongings Top Moving PRO understands the importance of easy access to your stored items. Our storage facilities provide convenient access hours, allowing you to retrieve your belongings when needed.

Competitive Pricing and Transparency We pride ourselves on offering competitive rates and transparent pricing for our storage services. With Top Moving PRO, you can trust that there are no hidden fees or surprises when it comes to the cost of your storage needs.
Choose Top Moving PRO for your storage services in New York City and experience the peace of mind that comes with entrusting your belongings to a professional, secure, and climate-controlled storage facility. Contact us today to discuss your storage needs and let Top Moving PRO provide the perfect solution for your short-term or long-term storage requirements.