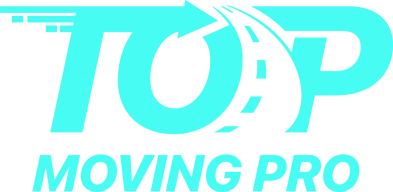 Top Moving PRO: Expert Military Moving Services You Can Rely On"
At Top Moving PRO, we understand the unique challenges that military personnel and their families face when relocating. Our experienced team is dedicated to providing seamless and efficient military moving services, ensuring a smooth transition for service members and their loved ones. As a trusted New York City moving company, we offer comprehensive solutions tailored to the specific needs of military relocations.
Our Military Moving Services
Personalized Relocation Planning We recognize that military moves can come with short notice and strict timelines. Our team will work closely with you to create a personalized relocation plan that accommodates your specific needs and schedule. We'll coordinate every aspect of your move, from packing and transportation to storage and delivery, to ensure a seamless experience.

Expert Packing and Unpacking Services Our professional packers are trained in packing techniques designed to protect your belongings during transit. We'll carefully pack your items, ensuring they're secure and ready for the journey ahead. Upon arrival at your new destination, our team can also provide unpacking services to help you settle into your new home quickly and efficiently.

Secure Storage Solutions If your military move requires storage, Top Moving PRO offers secure, climate-controlled storage facilities to keep your belongings safe until you're ready for delivery. Our flexible storage options allow you to store your items for as long as necessary, providing peace of mind during your transition.

Specialized Transportation We understand that military moves often involve the transportation of unique or sensitive items, such as vehicles or valuable personal possessions. Our specialized transportation services ensure that these items are carefully handled and transported to your new destination with the utmost care and professionalism.

Compliance with Military Regulations Top Moving PRO is well-versed in the various rules and regulations governing military moves. We'll ensure that your relocation is compliant with all applicable guidelines, making the process smooth and hassle-free.

Competitive Pricing and Discounts We're committed to offering competitive pricing and transparent quotes for our military moving services. Additionally, we're proud to offer special discounts for military personnel to show our appreciation for your service and dedication.
At Top Moving PRO, we're dedicated to providing exceptional military moving services for service members and their families. Our experienced team, specialized services, and commitment to customer satisfaction ensure that your military relocation is handled with the care and expertise you deserve. Contact us today to learn more about our military moving services and how we can assist you in your upcoming move.