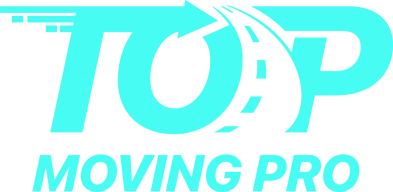 Top Moving PRO: Your Premier Choice for Long Distance Moving in New York
When it comes to long-distance moving, you need a reliable and experienced team of professional movers by your side. Top Moving PRO is a leading New York-based moving company specializing in long-distance and cross-country moves. Our commitment to providing exceptional service, expert packing, and seamless transportation ensures a stress-free moving experience for our clients.
Why Choose Top Moving PRO for Your Long-Distance Move
Expertise in Long-Distance and Cross-Country Moves With years of experience in the moving industry, Top Moving PRO has honed its skills in handling long-distance and cross-country relocations. Our team of professional movers is well-versed in the unique challenges associated with long-distance moves and is committed to making your relocation as smooth as possible.

Comprehensive Moving Services We offer a full range of moving services tailored to meet the needs of our clients. Our services include professional packing, secure storage solutions, specialized transportation, and unpacking assistance. No matter the size or complexity of your move, Top Moving PRO is equipped to handle it with ease.

Professional Packing and Protection Proper packing is crucial for the safe transportation of your belongings during a long-distance move. Our team of professional packers is trained in the latest packing techniques and uses high-quality materials to ensure the utmost protection of your items during transit.

Reliable and Timely Transportation Top Moving PRO understands the importance of punctuality and reliability in long-distance moves. Our team works diligently to adhere to your moving timeline, ensuring your belongings arrive at your new destination on time and in perfect condition.

Competitive Pricing and Transparency We pride ourselves on offering competitive rates and transparent pricing for our long-distance moving services. With Top Moving PRO, you can trust that there are no hidden fees or surprises when it comes to the cost of your move.

Customer Satisfaction is Our Priority At Top Moving PRO, your satisfaction is our top priority. We're committed to providing exceptional service and support throughout your long-distance move. Our team is always available to address any questions or concerns you may have during the relocation process.
Top Moving PRO is your premier choice for long-distance moving services in New York. Our experienced team of professional movers, comprehensive range of services, and commitment to customer satisfaction make us the go-to choice for clients looking to relocate across the country. Contact us today to discuss your long-distance move and let Top Moving PRO make your relocation experience a breeze.