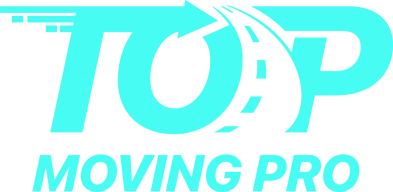 Top Moving PRO: Reliable Auto Transportation Services in New York City
Top Moving PRO, a premier moving company in New York City, offers dependable and secure auto transportation services for clients in need of relocating their vehicles. Our team of professional movers specializes in handling all types of vehicles, from classic cars to family sedans and motorcycles. With our commitment to customer satisfaction, expert handling, and safe transportation methods, we ensure your vehicle arrives at its destination in perfect condition.
Why Choose Top Moving PRO for Your Auto Transportation Needs in NYC
Experienced Auto Transport Professionals Our team of auto transport professionals has extensive experience in handling and transporting various types of vehicles. We understand the unique challenges associated with moving vehicles and have the expertise to ensure a smooth and efficient transportation experience.

Safe and Secure Transportation Methods Top Moving PRO utilizes state-of-the-art equipment and proven transportation methods to ensure the safe and secure handling of your vehicle. Our team is trained in the proper loading, securing, and unloading techniques to protect your vehicle during transit.

Door-to-Door Service We offer convenient door-to-door auto transportation services, picking up your vehicle from its current location and delivering it directly to your destination. Our goal is to make the auto transportation process as stress-free and convenient as possible.

Comprehensive Insurance Coverage Top Moving PRO provides comprehensive insurance coverage for your vehicle during transit, giving you peace of mind knowing that your investment is protected in the unlikely event of damage or loss.

Competitive Pricing and Transparency We pride ourselves on offering competitive rates and transparent pricing for our auto transportation services. With Top Moving PRO, you can trust that there are no hidden fees or surprises when it comes to the cost of your vehicle's move.

Customer Satisfaction is Our Priority Your satisfaction is our top priority. We're committed to providing exceptional service and support throughout your auto transportation experience. Our team is always available to address any questions or concerns you may have during the process.
Choose Top Moving PRO for your auto transportation needs in New York City and experience the convenience and reliability of our professional services. Contact us today to discuss your vehicle's move and let Top Moving PRO handle every detail with care and efficiency.